angelamermaid.livejournal.com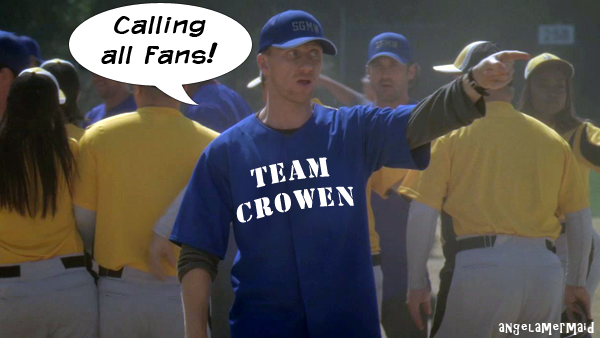 As

shli1117
posted earlier, there is a movement afoot to show our support for Sandra Oh, Kevin McKidd, and Cristina and Owen.
how-we-operate
suggested:

I had this crazy idea I think it is going to fail and if it does then so be it, but these videos keep floating about of people showing their love and support for their favourite characters and actors by taking a pictures of themselves with the actor/ characters name written on their hand or on paper as demonstrated here (x) So I figured why not show our support for Cristina and Owen and the actors and the amazing job they do and do this :
I thought it would be nice to just see how many fans globally support ship them And are fans of Cristina Yang and Owen Hunt and Kevin Mckidd and Sandra Oh. It would be also nice to just to unite fans together .
so I propose this if your a
Cristina & Owen shipper
Kevin Mckidd fan
Sandra Oh fan
if you do not ship them so much but really just love their characters on the show,
to be creative : take a picture of one of them or all of them on your hand ( for example I love crowen) or write on paper ( make it look pretty example :" Take Care Now" - Crowen <3) or just fanart take a picture of it and send it to me ( if this goes well) and then I shall some how make a video of it all. I am going to send a message to Kevin Mckidd online to let them know were doing this then the final video can be sent to them or if anyone actually wants to send it to Kevin directly( if you have twitter)then do that just to show him and them and Shonda Rhimes
( if you wish) just how HUGE this fandom is and how many people support them all.
To be honest I don't know if i expect this to be a success it just a random crazy idea of mine If I get alot of takers then we shall do it :) message me if you want to take part !

The deadline for submissions is
March 4th
. If you plan on taking part,
please go here
and leave your email address in the ASK box, to get information on how to submit. (From my experience, you'll have to enter your address like yourname (at) name (dot) com so that Tubmlr doesn't think you're entering a URL).