angelamermaid.livejournal.com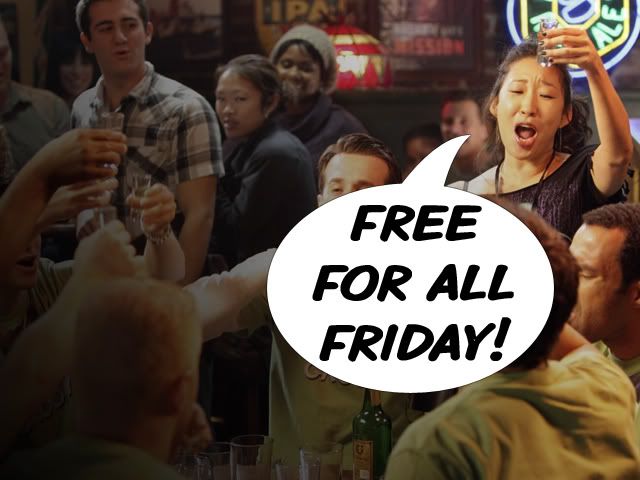 Welcome to
Free For All Friday
! Share your links to any great fanfic, fan art, fan videos - don't feel restricted to
Grey's Anatomy
!
A few notes:


No flaming ships. We're here to celebrate the pairings that we love, and we can agree to disagree if someone is passionate about a pairing that you just can't get into.

No flaming people. This means, no hating on GA actors or their fans.

Got something exciting happening in your life that isn't related to Grey's Anatomy? Share it!

Have fun. Be creative. Who gives a crap whether or not you love Calzona or Alex or MerDer? This is the Friday free-for-all. Everybody gets a little bit of love. Post away!